Our Dental Blog
Posts for: November, 2017
By Carol A. Cunningham, DDS
November 16, 2017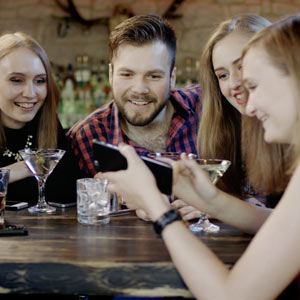 The holidays are a time for getting together with family and friends from near and far. The memories you make at these joyful celebrations are the ones you'll treasure forever, but it can be hard to show good cheer if you're not happy with the way your teeth look. If you're keeping that grin under wraps, we may be able to perk up your smile with some quick and economical in-office treatments.
A professional teeth cleaning is one of the best values in dental care. In just minutes, we can remove the buildup of hardened tartar that can make your teeth look dull and yellowed. Tartar can also lead to tooth decay and gum disease—two kinds of trouble you don't need! While you're in the office, you will also have a thorough exam that could prevent minor issues like small cavities and bleeding gums from becoming more serious dental problems. When you leave, your teeth will look and feel sparkly clean.
If your smile doesn't look as bright as you'd like, ask about teeth whitening treatments. In-office whitening is a safe and effective way to lighten your teeth up to 10 shades in a single visit! If you have more time, you can get similar results from a take-home kit that we can provide—one that's custom-made just for you.
Are chips or cracks making your teeth look less than perfect? Cosmetic bonding could be the answer. Translucent, tooth-colored bonding material can be applied to your teeth to repair minor cracks, chips or spacing irregularities. This in-office procedure usually requires just one visit and can make a dramatic difference in your smile.
So as holiday celebrations draw near, why not give yourself a reason to smile? Contact us or schedule an appointment for a consultation to see if professional teeth cleaning, teeth whitening or cosmetic bonding could give your smile some holiday sparkle! You can also learn more by reading the Dear Doctor magazine article "Important Teeth Whitening Questions Answered."
By Carol A. Cunningham, DDS
November 01, 2017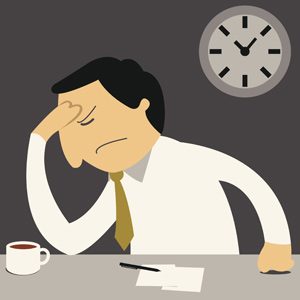 Chronic stress can cause any number of physical problems like back pain, insomnia or stomach ulcers. In the mouth, it can also be the cause of teeth grinding or clenching habits that may lead to pain and tooth damage.
Besides toothaches and jaw pain, stress-related teeth grinding may also be causing your teeth to wear at a faster than normal rate. While the teeth can withstand normal forces generated from biting and chewing, a grinding habit could be subjecting the teeth to forces beyond their normal range. Over time, this could produce excessive tooth wear and contribute to future tooth loss.
Here, then, are some of the treatment options we may use to stop the effects of stress-related dental habits and provide you with relief from pain and dysfunction.
Drug Therapy. Chronic teeth grinding can cause pain and muscle spasms. We can reduce pain with a mild anti-inflammatory pain reliever (like ibuprofen), and spasms with a prescribed muscle relaxant drug. If you have sleep issues, you might also benefit from occasional sleep aid medication.
A Night or Occlusal Guard. Also known as a bite guard, this appliance made of wear-resistant acrylic plastic is custom-fitted to the contours of your bite. The guard is worn over your upper teeth while you sleep or when the habit manifests; the lower teeth then glide over the hard, smooth surface of the guard without biting down. This helps rest the jaw muscles and reduce pain.
Orthodontic Treatment. Your clenching habit may be triggered or intensified because of a problem with your bite, known as a malocclusion. We can correct or limit this problem by either moving the teeth into a more proper position or, if the malocclusion is mild, even out the bite by reshaping the teeth in a procedure known as occlusal (bite) equilibration.
Psychological Treatment. While the preceding treatments can help alleviate or correct dental or oral structural problems, they may not address the underlying cause for a grinding habit — your psychological response to stress. If you're not coping with stress in a healthy way, you may benefit from treatments in behavioral medicine, which include biofeedback or psychological counseling.
If you would like more information on dental issues related to stress, please contact us or schedule an appointment for a consultation. You can also learn more about this topic by reading the Dear Doctor magazine article "Stress & Tooth Habits."