Our Dental Blog
Posts for: September, 2017
By Carol A. Cunningham, DDS
September 24, 2017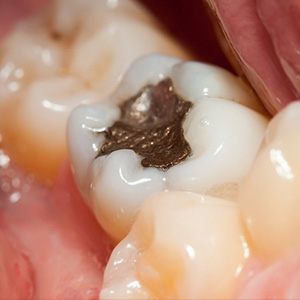 Over the last century and a half millions of people have had a tooth cavity filled with "silver" amalgam. Perhaps you're one of them. The use of this effective and durable filling has declined in recent years, but only because of the development of more attractive tooth-colored materials.
At the same time there's another issue that's been brewing in recent years about this otherwise dependable metal alloy: the inclusion of mercury in amalgam, about half of its starting mixture. Various studies have shown mercury exposure can have a cumulative toxic effect on humans. As a result, you may already be heeding warnings to limit certain seafood in your diet.
So, should you be equally concerned about amalgam fillings — even going so far as to have any existing ones removed?
Before taking such a drastic step, let's look at the facts. To begin with, not all forms of mercury are equally toxic. The form causing the most concern is called methylmercury, a compound formed when mercury released in the environment combines with organic molecules. This is the form certain large fish like salmon and tuna ingest, which we then ingest when we eat them. Methylmercury can accumulate in the body's tissues where at high levels it can damage various organ systems.
Dental amalgam, on the other hand, uses elemental mercury. Dentists take it in liquid form and mix it with a powder of other metals like silver, tin and copper to create a pliable paste. After it's placed in a prepared cavity, the amalgam hardens into a compound in which the mercury interlaces with the other metals and becomes "trapped."
Although over time the filling may emit trace amounts of mercury vapor, it's well below harmful levels. You're more likely to encounter "un-trapped" mercury in your diet than from a dental filling. And scores of studies over amalgam's 150-year history have produced no demonstrable ill effects due to mercury.
Although it now competes with more attractive materials, amalgam still fills (no pun intended) a necessary role. Dentists frequently use amalgam in less visible back teeth, which encounter higher chewing pressures than front teeth. So, if you already have an amalgam filling or we recommend one to you, relax — you're really in no danger of mercury poisoning.
If you would like more information on dental amalgam fillings, please contact us or schedule an appointment for a consultation.
By Carol A. Cunningham, DDS
September 09, 2017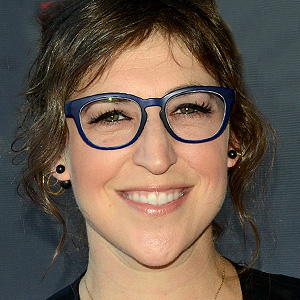 How many actresses have portrayed a neuroscientist on a wildly successful TV comedy while actually holding an advanced degree in neuroscience? As far as we know, exactly one: Mayim Bialik, who plays the lovably geeky Amy Farrah Fowler on CBS' The Big Bang Theory… and earned her PhD from UCLA.
Acknowledging her nerdy side, Bialik recently told Dear Doctor magazine, "I'm different, and I can't not be different." Yet when it comes to her family's oral health, she wants the same things we all want: good checkups and great-looking smiles. "We're big on teeth and oral care," she said. "Flossing is really a pleasure in our house."
How does she get her two young sons to do it?
Bialik uses convenient pre-loaded floss holders that come complete with floss and a handle. "I just keep them in a little glass right next to the toothbrushes so they're open, no one has to reach, they're just right there," she said. "It's really become such a routine, I don't even have to ask them anymore."
As many parents have discovered, establishing healthy routines is one of the best things you can do to maintain your family's oral health. Here are some other oral hygiene tips you can try at home:
Brush to the music — Plenty of pop songs are about two minutes long… and that's the length of time you should brush your teeth. If brushing in silence gets boring, add a soundtrack. When the music's over — you're done!
Flossing can be fun — If standard dental floss doesn't appeal, there are many different styles of floss holders, from functional ones to cartoon characters… even some with a martial-arts theme! Find the one that your kids like best, and encourage them to use it.
The eyes don't lie — To show your kids how well (or not) they are cleaning their teeth, try using an over-the-counter disclosing solution. This harmless product will temporarily stain any plaque or debris that got left behind after brushing, so they can immediately see where they missed, and how to improve their hygiene technique — which will lead to better health.
Have regular dental exams & cleanings — When kids see you're enthusiastic about going to the dental office, it helps them feel the same way… and afterward, you can point out how great it feels to have a clean, sparkling smile.
For more information about oral hygiene, please contact our office or schedule a consultation. You can read the interview with Mayim Bialik in the latest issue of Dear Doctor magazine.